The BJJ program at QUEEN CITY JIU JITSU focuses on teaching and developing situational awareness, positional control (based on leverage) and the application of techniques to defend, neutralize, control and attack opposition. The program includes Gi classes, Nogi classes, Competition training, open mat training.  
Gi, NoGi, Competition and Open Training

Beginner to Advanced Training Levels

Learn Effective, Practical Self-Defense

Experienced Instructors
Safe Training Environment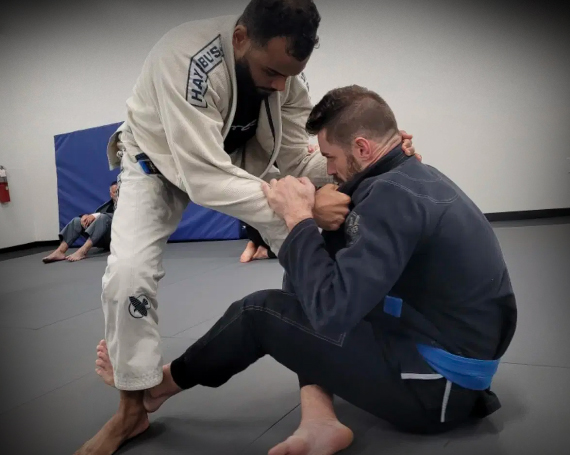 This class utilizes the traditional BJJ uniform or "gi" and is the perfect starting point for anyone new to Brazilian/Gracie Jiu Jitsu. There are gi classes and training offered 5 days a week at various times throughout the evenings. We recommend all beginners attend at least two fundamental gi class per week.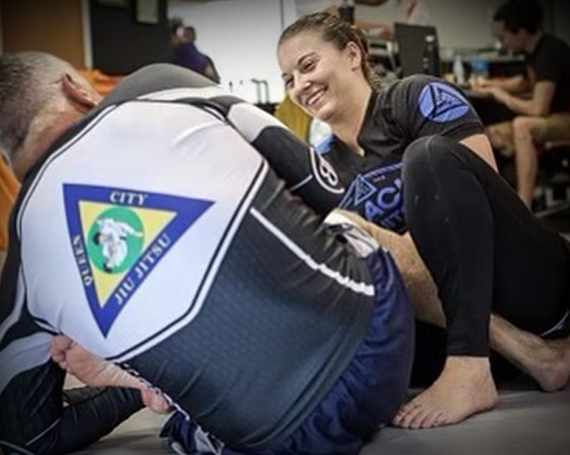 The "gi" being the traditional uniform (jacket & pants).. NO "gi" does not use the uniform. Nogi training attire is grappling shorts and a rash guard type shirt. Nogi grappling tends to be a bit faster pace due to the limited grips (compared to the gi) and other attributes such as athleticism "can" play a bigger role against opponents.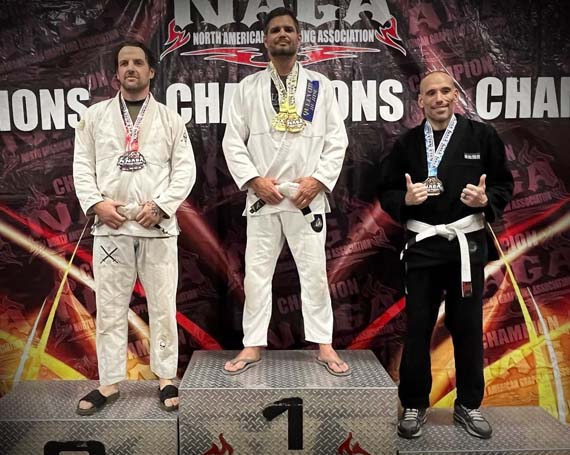 Competition is an optional part of Jiu Jitsu training at QCJJ and can be a great way to test your skill and progress against other opponents.  If you're up for the challenge we have classes and training times to get you prepared.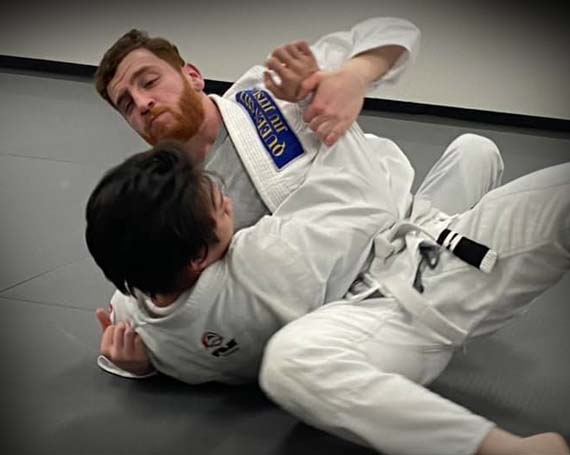 Training / Sparring is where it all comes together and allows students to develop, test and apply learned techniques under various levels of resistance. All sparring and drilling are controlled and executed with the safety and well being of all students at the forefront of the training exercises.
No obligations or fee(s) to come in meet us, see the academy and try out the classes!  Just fill out the information below and we will find a time that works in your schedule to get on the mats with us.  We have evening class options to choose from and we will have everything required for the class.. all you need to do is show up!!!  
Fort Mill-Indian Land Martial Arts and Fitness for All Ages!
Highly qualified and experienced instructors
Safe training environment with 1500 sq ft mat space
Extensive schedule for adults and youths, 6 days a week
Modern facility with reception lounge, pro shop and off the mat sitting and viewing areas
Adult and Youth Classes 
Flexible memberships options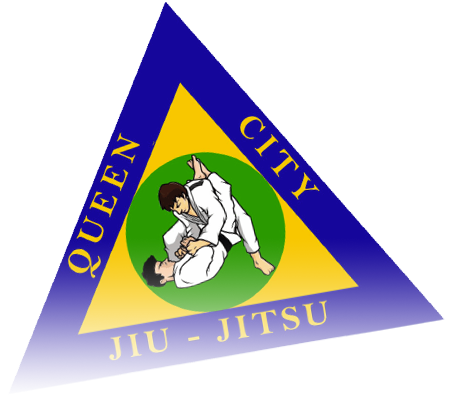 Owners and instructors Mike Streicher and Bill Macy bring years of martial arts experience and dedication to Brazilian (Gracie) Jiu Jitsu to the Charlotte and Fort Mill areas of North and South Carolina.
Queen City Jiu Jitsu is part of the Jiu Jitsu for Life Organization under the guidance of 3rd Degree Gracie Jiu Jitsu Black Belt Mike Horihan.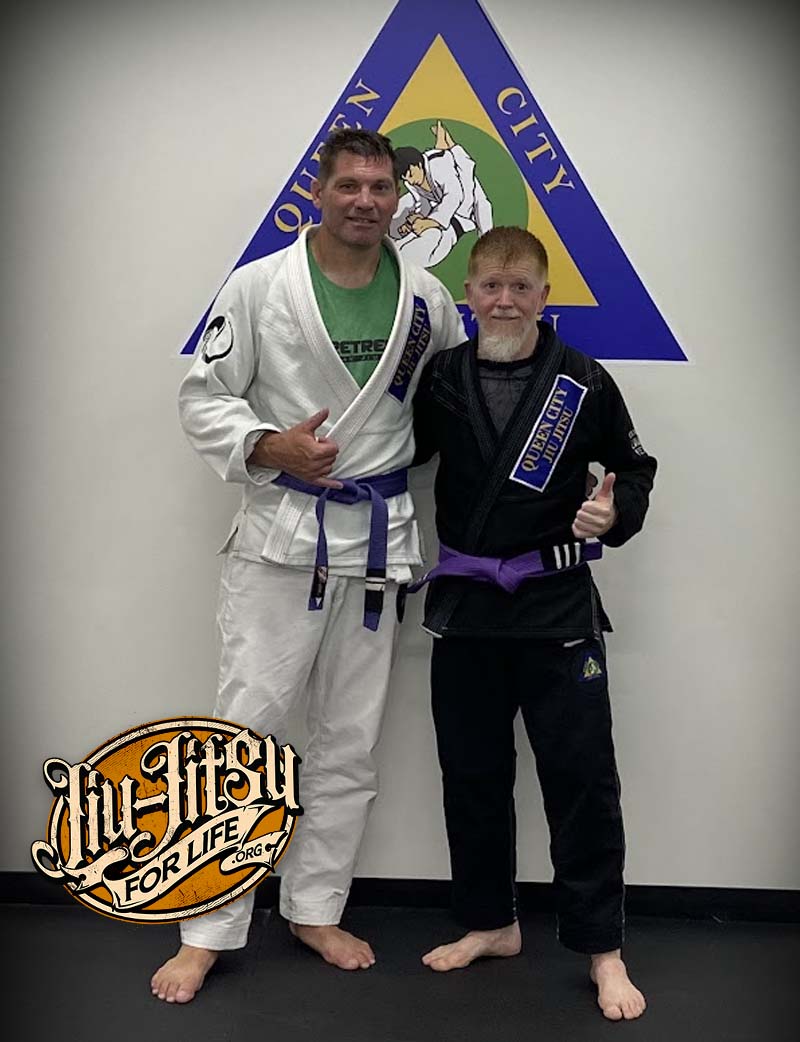 What people have to say about Queen City Jiu Jitsu...
Family friendly environment. Excellent instructional details. If you want to learn Self Defense/BJJ/Wrestling/Judo, get in shape, and make some wonderful friends, this is the place to go.
Great facility! Everyone there has been incredibly welcoming and we have been very happy with the BJJ Jrs class. The kids are challenged and learning great skills, but in a positive, patient and encouraging environment.
Great place to train and learn Brazilian Jiu Jitsu, the facility is nice and the instructors are friendly and patient. It's a great way to get in shape and learn something that could benefit you and your family.
I trained BJJ for years and I wanted to see if my kids would also enjoy the sport. I am happy to say that my kids love QCBJJ. They go 3-4 times a week and they routinely tell me that BJJ was their favorite part of the day. The instructors at QCJJ are patient and all around great with the kids. My kids were 5 and 8 when they started and they are able to pick up the techniques. They also talk every day about bullying and self confidence. Great experience all around.
I would absolutely recommend this gym to anybody looking to get started in martial arts. The coaches are great, super friendly and you can tell they all really care for all of the members. I've been going for about five months and even signed up both of my kids (they love it too)!
Great environment, clean mats, and awesome people! I would highly recommend giving it a try!! If you're a person that wants to try it out, but are afraid because you are a beginner and never tried BJJ before please come give it a try here! This is the perfect environment for you!!